Submitted by

keith

on Fri, 03/12/2021 - 00:07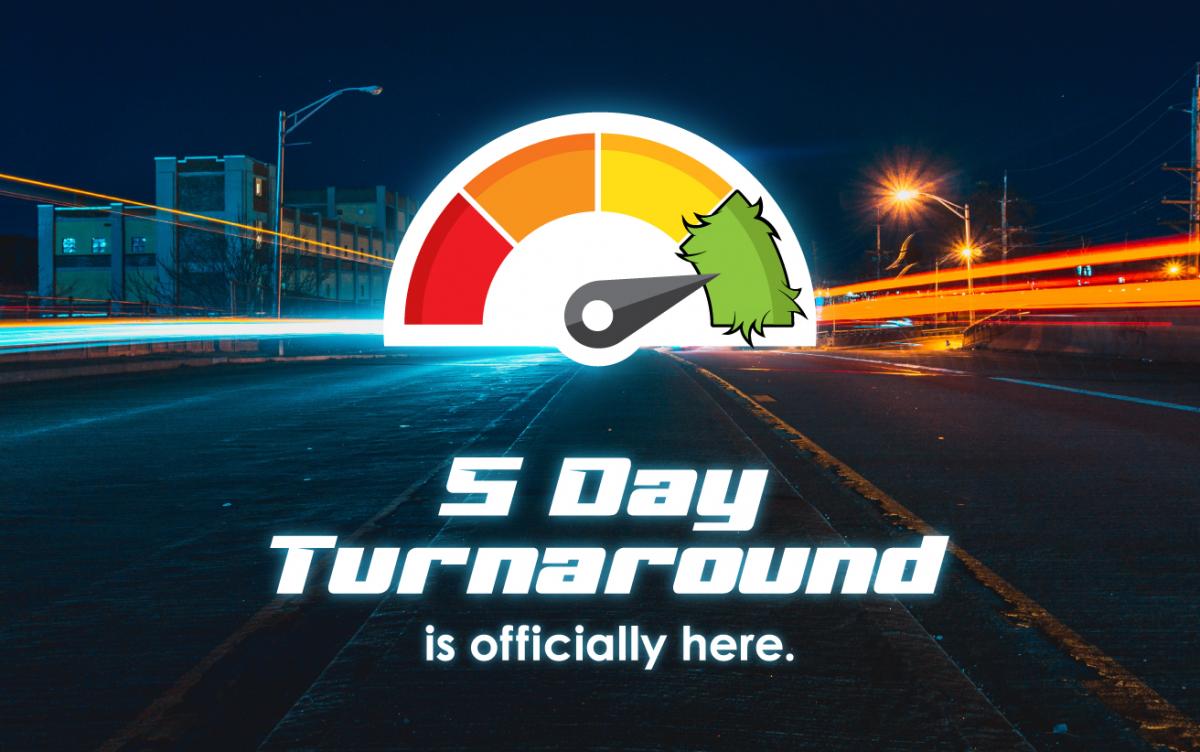 Big News
Call your family or send a frantic stream of emojis into the groupchat, because we've offically set a personal custom sticker production speed record. All online orders will now ship in 5 business days, following proof approval.
Products that fall into the online order category includes Die Cut Stickers, Clear Stickers, Kiss Cut Stickers, and Sticker Sheets. 
Our entire team is pretty excited about this one and we're thinking that we might possibly beat our record time by the end of the year...that is, if we can get enough reps in. So, please don't hesitate to start ordering immediately so we can get to work.
It's going to be a great year with no brakes.
Exceptions Apply
What's the catch, then? Glad you asked. Producing custom stickers isn't magic, so here's a couple restrictions that could extend production time to 7 business days.
1. Orders exceeding a quantity of 1,500 could potentially incur an extra day or two of production. Unlikely in most cases.
2. Stickers with a surface area larger than 6"x 6" could incur additional production time due to cutting.
Keep those factors in mind when designing your stickers. If you have questions or need a few Pro Tips, don't hesitate to contact us.